Labouré Spring Reception
About the Program
Thursday, April 27, 2023
5:30-8:30 p.m.
The Exchange, 212 Northern Ave, Boston MA
Complimentary beverages & hors d'oeuvres
Tickets are limited, please RVSP by April 24, 2023.
To become a sponsor or purchase tickets, please register below. For questions about the event please contact Maureen Murray, Stewardship Manager, at Maureen_Murray@ccab.org or 617-464-8024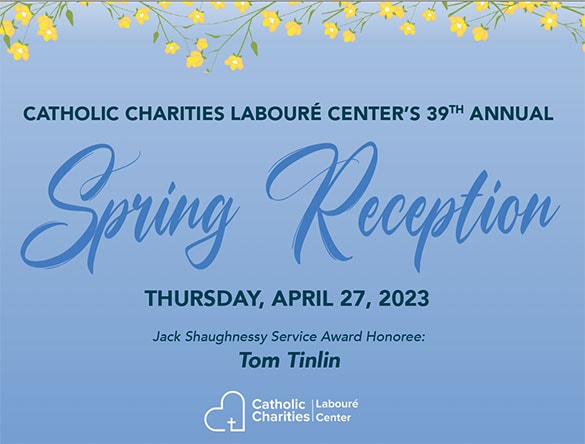 We look forward to celebrating with you!
This year's Jack Shaughnessy Service Award Honoree will be
Tom Tinlin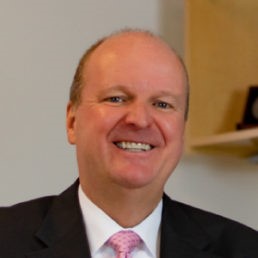 FAQs
Limited parking will be available courtesy of MassPort.
We are grateful to the following individuals and organizations for their sponsorship support of Catholic Charities Labouré Spring Reception:
Reception Committee
Harry Brett
Olivia Callanan
Christine Carney
David Coughlin
Anthony Gilardi
Rick Harrington
Karen Hicks
John Hurley
Gabriela Lowe
Peter Lydon
Sr. Monica Madden
Dan Manning
Molly McPheron
Reception Committee
Maureen Murray
Nick Nardone
Mary O'Shea
Donna Potember
Sean Regan
Sr. Maryadele Robinson
Mary Anne Rull
Fioralba Shaba
Casey Shaughnessy
Karen Stanley
Judy Swanson
Donald Wilson
David Winick
Reception Chair: Kelley O'Shea
ADVISORY BOARD
President: Matthew Wells
Matthew J. Cannata, Esq
David J. Coughlin
Kevin P. Kerr, Esq.
Michael J. Mercier
Kate Norton
Robert W. Norton, Esq.
Kelley O'Shea
Sr. Maryadele Robinson
Regan Scally
Fr. Joseph White
Get the Latest News from CCAB