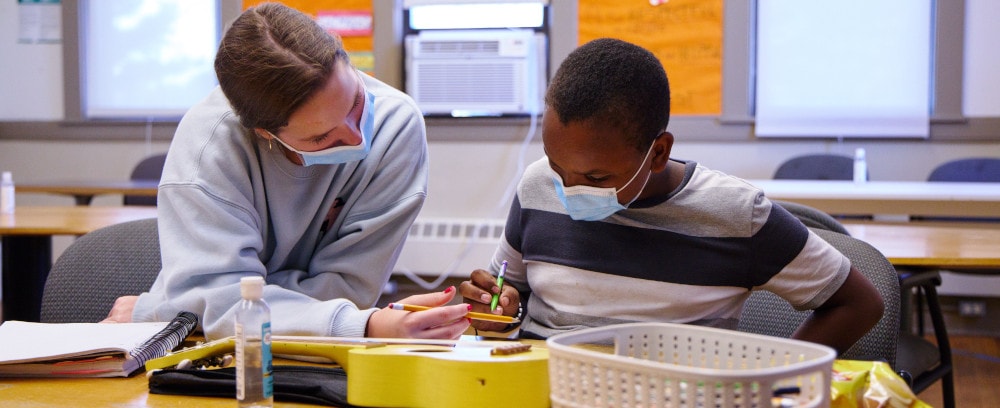 High School Equivalency Programs
An Alternative to the High School Diploma
Individuals who left high school before graduation have alternate options when it comes to earning a high school equivalency credential.
High School Equivalency Test (HiSET) Programs
Out-of-school youth can enroll in one of our general educational development (GED) preparation and skills training programs. GED classes include Youthworks, Teenstart, and the Education and Parenting Skills Center.
GED and HiSET Adult Basic Education (ABE)
Available to anyone 18 years and older with at least an intermediate level of English proficiency, ABE classes help adults improve their education and skills in reading, writing, math, science, and social studies. Students take classes to reach personal and career goals, or to prepare for a High School Equivalency exam such as GED or HiSet.
Reading, writing, and math classes are available at different levels, including beginning literacy (reading) and beginning numeracy (math). All Catholic Charities ABE classes are currently offered during the hours of 9 a.m. and 3:30 p.m.
Locations
HiSet Program
Lynn – Education Center
117 N. Common Street
Lynn, MA 01902
Phone: 781-593-2312
GED/HiSET Classes
Dorchester – Haitian Multi-Service Center Adult Education Program
Yawkey Center
185 Columbia Road
Dorchester, MA 02121
Phone: 617-506-6600
rosa_bastian@ccab.org
How to Apply
Get the Latest News from CCAB