After School & Summer Programs
Setting Children Up for Success
Every child deserves a promising future. Our youth-centered programs help give them the skills they need to flourish.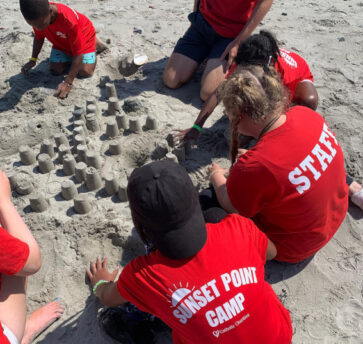 Variety of Programs
Catholic Charities Boston is dedicated to helping school-aged children meet their full potential by offering programs that support their health, wellness, productivity, leadership development, and education.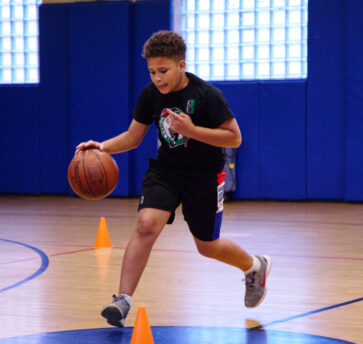 Helping Address Challenges
Young people face gang violence, drugs, and many other complex issues. We help youth address these concerns with an informed, rational perspective–and encourage them to stay involved in their community.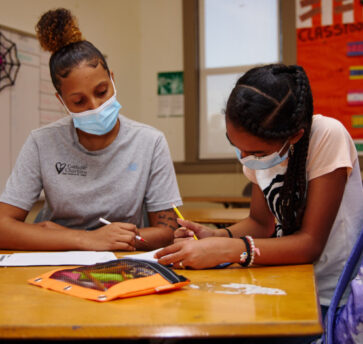 Providing Valuable Life Skills
Our mentoring and tutoring programs help create self-esteem, support school attachment, and promote the ability to make positive life choices, while teaching youth to interact appropriately with peers and adults.
Summer Programs
Sunset Point Camp
Sunset Point Camp provides an overnight camp experience to children ages 6-14 from Greater Boston and the South Shore areas. Campers travel to Hull, MA each summer to learn new talents, participate in water-based activities from swimming to boating, teaming building through sports, creativity through arts and crafts, receive academic summer support, enjoy ice cream socials and treasure night, along with a host of other activities centered around having fun.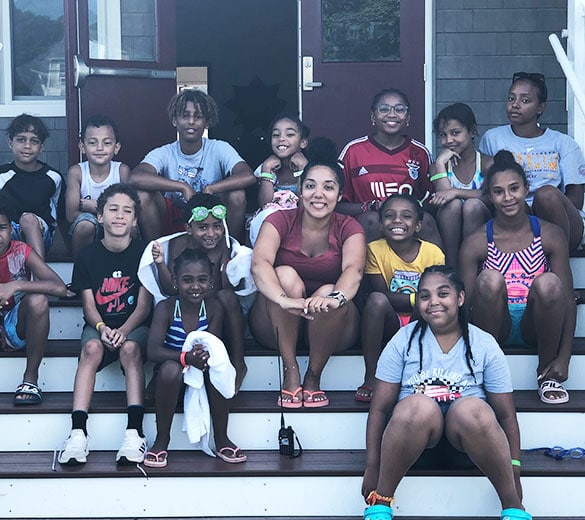 After School Programs
The Teen Center at St. Peter's
The Catholic Charities Teen Center serves 300 adolescents living in Dorchester's Bowdoin-Geneva neighborhood after school hours and throughout the summer months. The staff, programs, and activities aim to increase teens' self-esteem while providing the tools needed for academic and personal growth as well as their success in the community.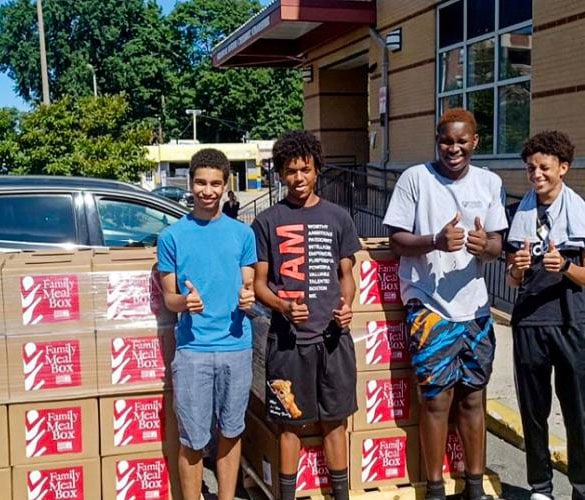 School Programs
Peabody Child Care Center
13 Pulaski Street
Peabody, MA 01960
Phone: 978-532-6860
Our school-age program is a year-round program open to children ages 5–13 years. Children participate in arts and crafts, field trips, homework assistance, community projects, outdoor activities, and music. We are also open most "Snow Days."
The program serves children in Peabody, Salem, Beverly, and Danvers. The Peabody Child Care Center is licensed by the Department of Early Education and Care and accredited by the National Association for the Education of Young Children (NAEYC).
View our Summer 2022 Schedule.
HOURS
During the school year:
Monday – Friday:
2:00 p.m. – 6:00 p.m.
During summer and school vacations:
Monday – Friday:
7:30 a.m. – 5:30 p.m.
how to join
Contact us at 978-532-6860 for more information.
Get the Latest News from CCAB