Give Back to Your Community
Donate Today
At Catholic Charities Boston, over 70 programs contribute to helping families and children find more stable and self-sufficient lives. Your donations help make it happen, one person at a time.
Online: Donate today
By phone: Call 781-380-4777 and we will assist you.
By mail: Make checks payable to the Catholic Charities Boston and mail to:
Catholic Charities Boston
275 West Broadway
Boston, MA 02127
Note that we do not accept gifts of clothing or furniture.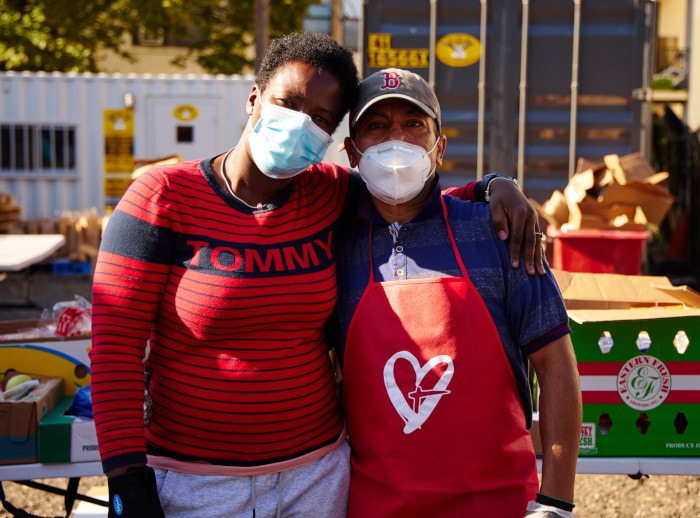 Stock Donations
Gifts of stock or other securities are a great way to reduce your tax liability while supporting the work and mission of Catholic Charities of Boston. You may receive a charitable deduction for the market value of the stock at the time the gift is made. Before you make a gift of appreciated securities, consult your financial planner or tax advisor to determine how the potential tax advantages apply to your situation. Learn how to donate stock.
Vehicle Donations
Help support the programs of Catholic Charities of Boston by donating your used car, truck, boat, or motorcycle. The vehicle does not have to be running. Donate your car and a representative will contact you to schedule a pick up of your vehicle. You will receive a tax benefit from the total sale and Catholic Charities will receive 80% of the net proceeds. Find out more here.
Matching Gifts
If you or your spouse are employed or retired from a matching gift company, your contribution to the Catholic Charities could be significantly increased. If you are making an online donation, indicate your matching gift company in the comments section. If sending your donation in the mail, complete the matching gift information on the reverse side of your pledge card.
Provide Food
We welcome grocery store gift cards at all of our locations and gifts of food at our food pantries in Brockton, Dorchester, Lowell and Somerville. Catholic Charities of Boston distributes over two million pounds of food each year thanks to your generosity.
Help End Hunger in Your Community
Friends Feeding Families is a Catholic Charities annual campaign. There are several ways for you to participate. Email holly_clark@ccab.org for more info.
Host a brown bag party at home, school, or work
Invite your friends to support our food pantries by bringing a bag of groceries or by purchasing gift cards.
Fill a brown bag with groceries
Fill a bag with non-perishable foods from our list and we'll make sure it is given to a neighbor in need.
Holiday gift card collections
Hold a gift card collection at your company or organization. We use these funds to supplement donated food.
Become a corporate brown bag sponsor
Sponsor the official "Friends Feeding Families Brown Bag," a reusable tote bag that is given to supporters.
Due to COVID-19 restrictions and protocols, we recommend ordering donated items online via Amazon or other grocery delivery services.
Food can be delivered directly to our larger food pantries in Dorchester and Brockton. Gift cards can be brought directly to any food pantries or community centers. Find the closest location.
Plan a Legacy
Make a plan to create a gift to last a lifetime. You can gift Catholic Charities Boston cash, securities, assets, insurance, real estate, and personal property. Our organization can also be designated as a beneficiary in your wills or living trust. Contact us to learn how to get the process started.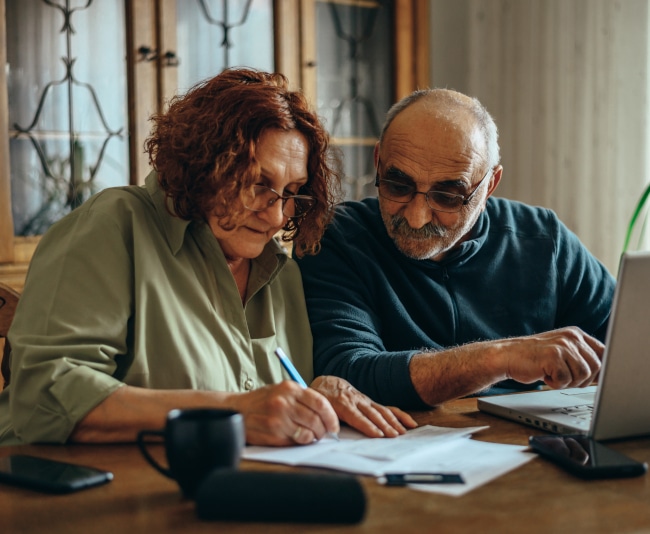 Get the Latest News from CCAB