Helping Refugees Establish New Lives in the U.S.
Refugee services are a vital part of our mission to welcome and serve those in need. Refugees come to Catholic Charities Boston from all corners of the world, including Afghanistan, Burma, Bhutan, Cuba, Ethiopia, Haiti, Iraq, Liberia, Somalia, Sudan, and Vietnam.
We work closely with the state department and partners including Combined Jewish Philanthropies and the Jewish Community Relations Council to give critical support to refugee families and individuals who have fled war, political upheaval, and persecution in order to establish roots in the U.S.
Our Process
Upon arrival in Boston, refugees are welcomed by Catholic Charities staff and provided with a modest apartment furnished with basic necessities. Refugees receive critical support including job placement services and English language training (ESOL). All refugees are treated with compassion, understanding, and positive reassurances from our staff with a goal of reaching independence and self-sufficiency in their new country.
Welcome Circles for Ukrainians
Catholic Charities Boston is seeking volunteers from parishes, communities of faith, or organizations willing to provide financial support, guidance, and community connections to form Welcome Circles and help Ukrainian families resettle in Massachusetts.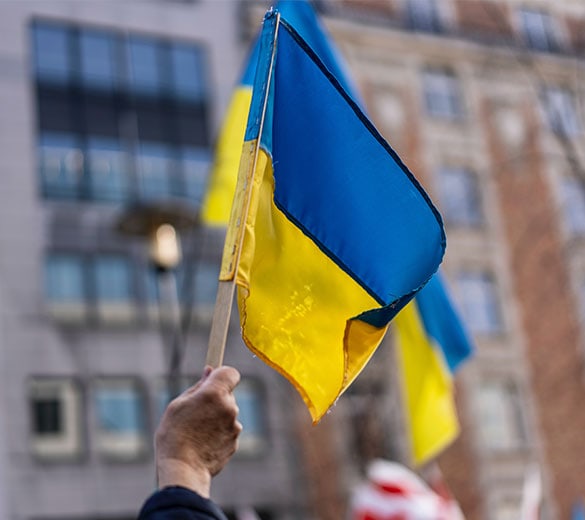 Community Sponsorship Sites
Catholic Charities invites community groups and faith communities to join our efforts to welcome and support refugees and immigrants by and becoming a Community Sponsorship site.
Community Sponsorship Sites help to resettle Refugees and Immigrants in the Archdiocese of Boston. Sites consist of groups from houses of worship (churches, synagogues, mosques), ​community organizations (Rotary Clubs, Fraternal Organizations, etc.) and other small groups who join together to sponsor ​individuals or a family for up to one year.
Our volunteer teams who become a vital lifeline for the refugees they support by ensuring that they have housing, food, basic necessities, and access to other essential services. They also provide companionship, opportunities to practice English, and introduction to our local culture, customs, and community.
Groups work alongside CCAB to provide the core services that these families need to get settled here in the U.S. CCAB relies on relationships with community sites to help with refugees' and immigrants' long-term integration and independence in our communities.
Becoming a Community Sponsorship site is a life-changing experience for you, your community, and the refugee/immigrant individuals or families you help. To get started, please email Philip D'Agati philip_dagati@ccab.org.
Get the Latest News from CCAB