Welcome Circles for Ukrainians
Helping our Ukrainian Brothers and Sisters in Crisis
Be part of the solution in helping Ukrainians suffering from the effects of war.
Catholic Charities Boston is honored to be one of six agencies nationwide participating in Welcome Circles for Ukrainians, a pilot program developed by the U.S. Conference of Catholic Bishop's Department of Migration and Refugee Services. We are asking volunteers from parishes, communities of faith, or organizations who are willing to provide financial support, guidance, and community connections to help Ukrainian families resettle in Massachusetts.
What is a Welcome Circle?
Welcome Circles are groups of 5 or more adults who agree to financially support Ukrainians through the U4U program and to help them navigate their new community in the United States. Examples of Welcome Circles include parishes or other communities of faith, families, and local cities/organizations.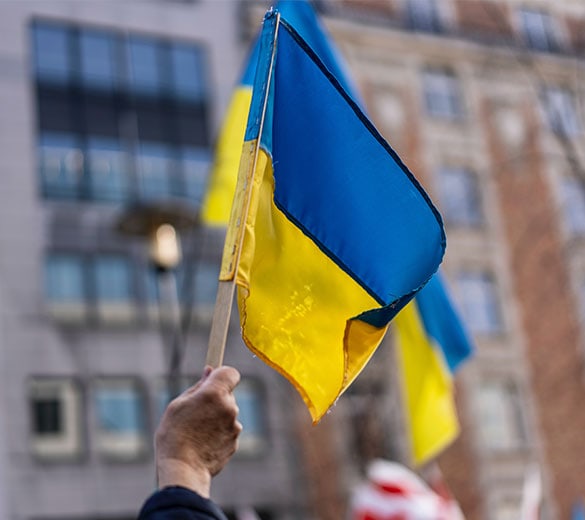 Become a Sponsor
How to Participate
To become a Welcome Circle, please contact Philip A. D'Agati, Program Manager, Community Sponsorship and Engagement, at philip_dagati@ccab.org or 617.388.5479.
Welcome Circles Information Sessions
Interested in becoming a welcome circle? Sign up for an information session. For details please email philip_dagati@ccab.org
Frequently Asked Questions
Get the Latest News from CCAB