Report a Website Accessibility Issue
Catholic Charitable Boston Accessibility Conformance Report, WCAG Edition, VPAT® Version 2.4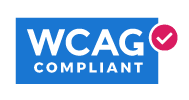 The Catholic Charitable Boston website conforms to Web Content Accessibility Guidelines (WCAG) 2.0, Level AA. Accessibility testing has been performed as per WCAG 2.0 AA guidelines, including:
Testing using screen readers JAWS 18 (Windows) on Chrome
Color contrast testing
Keyboard-only testing
High contrast testing
Browser zoom testing
Did You Experience an Accessibility Issue with this Website?
If you've encountered an issue while browsing our website, please use this form to report it so our team can fix the problem right away. We appreciate your help!
"*" indicates required fields
Get the Latest News from CCAB