Providing Help and Hope
Your Support Changes Lives
Your generosity provides crucial support to people dealing with some of life's most difficult social justice issues. From families fleeing the war in Ukraine, parents relying on our food security network to feed their children, and adults overcoming educational and language barriers–thank you for your compassion as we walk alongside our neighbors in need toward a more stable, hopeful future.
87% of your donation goes directly to people in need.
13% Support Services

FY'23 Unaudited Operating Expenses:
44%
Family and Youth Services
22%
Basic Needs
11%
Adult Education & Workforce Development
10%
Refugee & Immigrant Services
By The Numbers
From responding to major crises seen in the news to addressing injustices and inequities in our communities, here's a look at the impact by the numbers:
2.6 Million
Meals provided to over 11,000 homes this year through our Food Security Network.
2,632
People supported in our Family Group Legal Orientation and Immigration Court Helpdesk programs.
400
Adults, children, and adolescents had access to quality mental health services through our Family Guidance and Counseling Center.
200
First-time parents under the age of 23 received home-based parents support and guidance through our Healthy Families programs.
80
Newly arrived clients from Ukraine, Haiti, and Cuba served through our Welcome Circles program.
4
Universal PreK classrooms awarded, enabling the Agency to offer free preschool to Boston residents with children ages 3&4 in 2024.
In The News
Globe Editorial: On The Front Lines with a Charity Responding to the Migrant Crisis
"The first thing you'll hear at the Catholic Charities Inn is the sound of children laughing. The next thing you'll notice is the languages. In a dizzying mix of French, Spanish, English, and Creole, children — mostly Haitian — chatter in a makeshift playroom with donated toys as attentive parents keep watch from the second-floor hallway."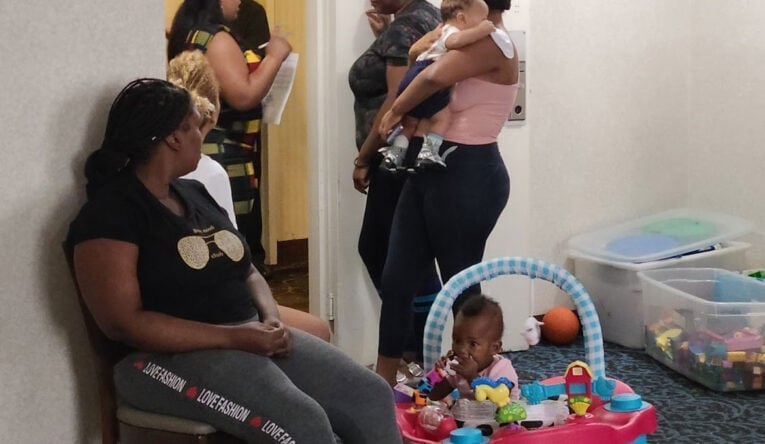 Adult Education & Workforce Development
Expanded El Centro Center Opens its Doors
The award-winning El Centro Adult Education Center moved into its new spacious, modern space in Jamaica Plain that supports approximately 355 students annually to learn English and developing the job skills needed to attain employment.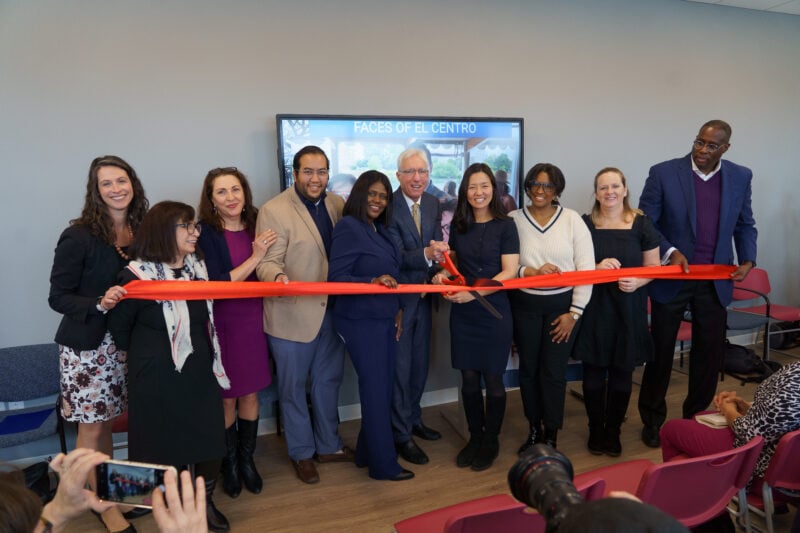 Nazar's Story
"I'd Never Felt This Before, When People Help for No Reason at All"
Nazar, his wife, and young daughter arrived in Boston after fleeing the war in Ukraine. Catholic Charities' Welcome Circles program helped them find furniture and household items for their new apartment, medical resources, and a local preschool referral. Nazar's daughter is learning English while he and his wife work multiple jobs and do what they can to still support others impacted by the war.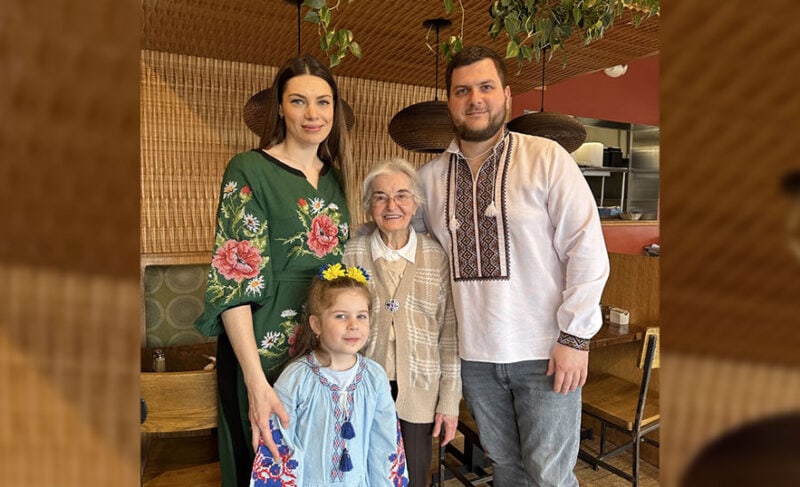 Promise's Story
"One day, when my daughter is six or seven years old, I want her to think to herself, 'I hope to be like my mom'"
Promise was 21 and had just begun classes to earn her high school equivalency degree from Catholic Charities HiSET
program in Lynn when she unexpectedly discovered she was going to be a mother. With the support of her teachers and the case management team, she managed to successfully complete her degree while caring for her newborn and is now training for a career in esthetics and massage.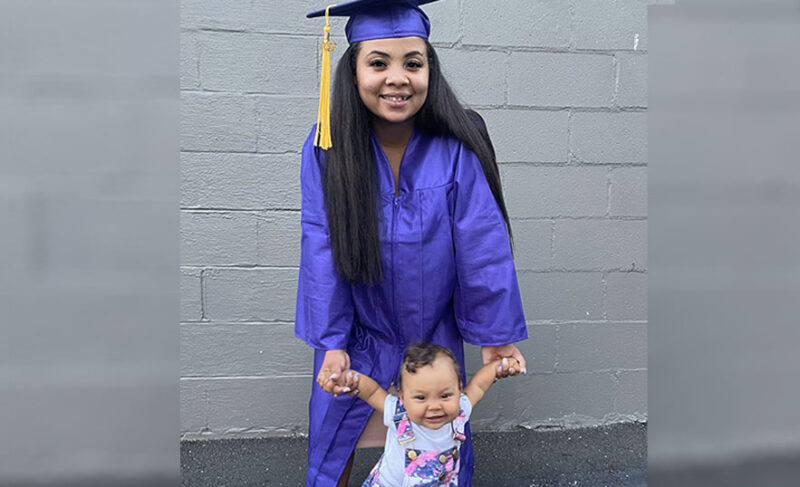 Ways to Help
Your support makes it possible for us to continue to provide essential services to people during their times of greatest need.
For more information on how to make a gift, please contact Jerry Smith, Director of Annual Giving Programs at 617.464.8825 or jerry_smith@ccab.org.
Basic Needs
New Lynn Food Pantry Offers Lifeline to Families Facing Food Insecurity
Catholic Charities Boston's new regional market pantry in Lynn serves approximately 250 families a day, providing nutritious food and community resources and taking a major step forward in our commitment to establish a food security network across the Archdiocese.
Family & Youth Services
Sunset Point Camp Introduces Day Option
Families from Hull and surrounding communities were able to attend Sunset Point camp in 2023, allowing more local children the opportunity to cultivate new friendships and develop lifelong memories.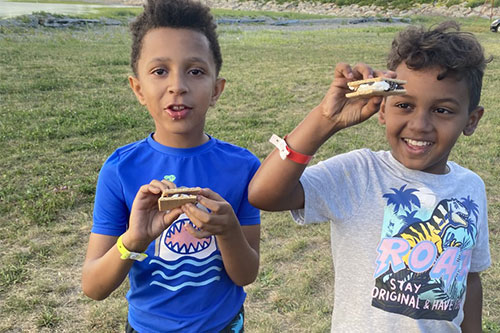 Sunset Point Camp has so many new changes as it ages and one is me. Sunset Point Camp gave me a home away from home. Now that I see it in a whole new perspective as a counselor it still brings me joy. Not knowing what some of these kids go through at home gives me reason to make this the best experience for each camper and bring out my inner kid out because that's who we all start out as, just kids with a lot of energy that want to have fun.
Jojo, Sunset Point Counselor and Former Camper
Get the Latest News from CCAB