Monday, June 6, 2022
SNAP Application Assistance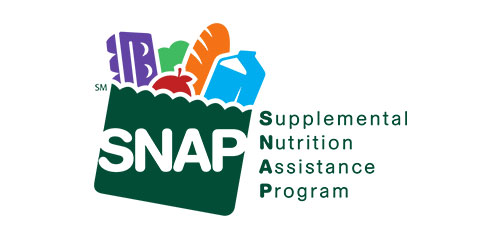 We can help complete SNAP Applications and recertifications remotely or in the office.
Nearly 1.8 million Massachusetts adults are struggling to put food on the table, according to a new study from the Greater Boston Food Bank. The Basic Needs department at Catholic Charities provides various programs to help individuals struggling with food insecurity, including assistance with applying for SNAP, the state's Supplemental Nutrition Assistance Program.
What is SNAP?
Formerly known as food stamps, SNAP is a supplemental nutritional assistance program that can help individuals stretch their food budget and achieve food security, while also offering unique training and education opportunities to empower those they serve.
What can SNAP Benefits be used for?
SNAP allows individuals to receive monthly funds on an Electronic Benefits Card that can be used to grocery shop. Other benefits include rewards for shopping locally through the Healthy Incentives Program, access to free SNAP Path to Work education and training courses, nutrition classes, and additional discounts on utilities, school meals, and certain museum and cultural organizations.
Catholic Charities Can Help You to Apply for SNAP
To take advantage of SNAP Application assistance, make an appointment by calling 617-506-6628. A staff member will help you fill out the form based on your schedule, ensuring a decreased waiting time and will help advocate for you as needed.
Appointments may be scheduled remotely or in-person at any of our following location:
BROCKTON
Catholic Charities South
169 Court St.
Brockton, MA 02302
DORCHESTER
Yawkey Center
185 Columbia Road
Dorchester, MA 02125
LOWELL
Catholic Charities Merrimack Valley
70 Lawrence Street
Lowell, MA 01852
LYNN
Catholic Charities North
117 N. Common St.
Lynn, MA 01902
617-451-7930
SALEM
Catholic Charities North
280 Washington St.
Salem, MA 01970
Whether you need help to apply for the first-time or to recertify, don't hesitate to contact us and get relief from food insecurity.
The SNAP logo is a service mark of the U.S. Department of Agriculture (USDA). USDA does not endorse any goods, services, or enterprises. In accordance with federal law and USDA policy, this institution is prohibited from discriminating on the basis of race, color, national origin, sex, age, religion, political beliefs, or disability.
Media and Press Inquiries Contact Us Here
Follow Us On Instagram
Get the Latest News from CCAB